Here are just a few examples of our completed projects. Most of our court construction, resurfacing, and repair work is done in Florida and Georgia, and occasionally in South Carolina. You can take a look at photos of some of our previous jobs, or your can browse a list of projects completed in Florida and Georgia.
Court / Surface Construction
---
Let Court Surfaces build your Sport Courts from the ground up. Choose among several options, from court configuration and equipment ...
Basketball Court in Orlando
Pickleball Court in Arlington Ridge
Bocceball court in Del Webb
Court Resurfacing
---
To us, resurfacing a court is not just painting it. We refurbish and bring it back to a like new condition.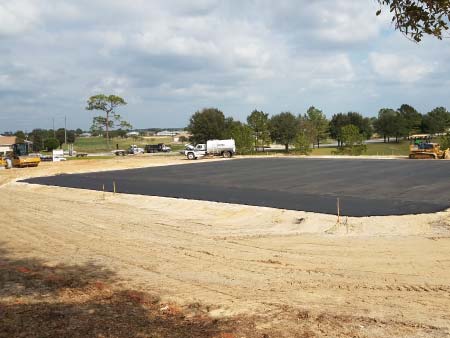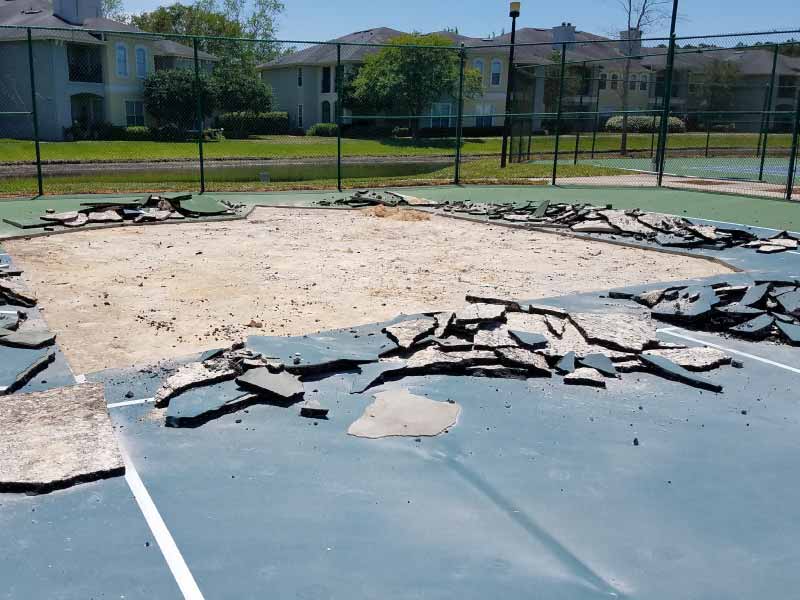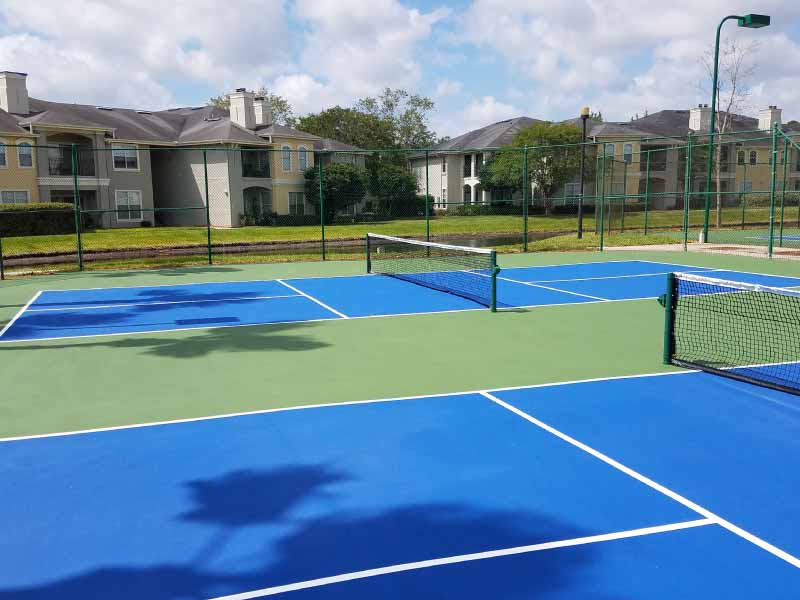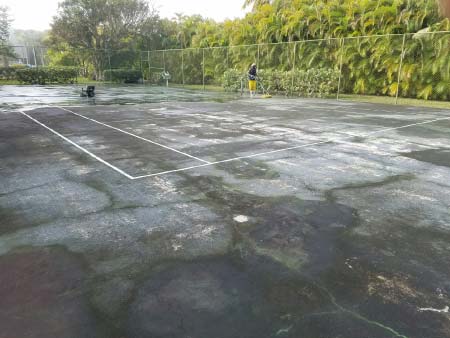 Court / Surface Repair
---
Court Surfaces can repair your court temporarily to make it playable while you gather funds for a complete resurfacing.
Tennis Court Repairs in Punta Gorda, FL
Tennis Court Repairs in Ponte Vedra Beach, FL
Tennis Court Resurface in Crystal River, FL
List of Projects
---
Below you will find a list some of the recent projects Court Surfaces has accomplished
Jacksonville University
Jacksonville, FL
Running Track Surface
St. Johns County School Board
Creekside High School - St. Johns, FL
Tennis Courts, Basketball Courts and Running Track Construction
School Board of Levy County
Williston High School, Rosewood and Chiefland High School - Bronson, FL
Running Track Repair and Resurface
Putnam County District Schools
Palatka High School - Palatka, FL
Tennis Court and Running Track Resurface
City of Jacksonville Beach
Huguenot Park - Jacksonville Beach, FL
Reconstruct Tennis Courts and Resurface with Plexicushion
Clay County School Board
Green Cove Springs, FL
Tennis Court Reconstruction and Repair and Resurface, Equipment Installation
School Board of Volusia County
Various Schools - Daytona Beach, FL
Resurface Tennis, Volleyball, Basketball and Play Courts; Install Equipment
Clay County Recreation Department
Green Cove Springs, FL
Tennis Court Reconstruction, Repair and Resurface, Equipment Installation
University of Florida Athletic Association
Alfed A.Ring Tennis Pavilion - Gainesville, FL
Tennis Court Resurface (15-Varsity courts), Equipment
Hampton Glen at Deerwood
Jacksonville, FL
Basketball and Tennis Courts Repair and Resurface
Del Webb Orlando for Pulte Homes
Orlando, FL
Tennis, Basketball, Bocce Ball, Horseshoe and Pickleball Courts, Shade Covers, Fence, Court Equipment, Fountains, Benches and Dog Park
Duval County School Board
Jacksonville, FL
Running Track and Tennis Court Maintenance Contracts
2004- 2010 – Court Reconstruction, Repair and Resurface, Equipment Install 2007-2010 – Running Track Construction and Surface Replacement
Atlantic Coast High School
Jacksonville, FL
Tennis and Basketball Courts, Running Track, Benches, Bleachers and Equipment
On Top of The World Communities
Ocala, FL
Tennis Court Cushion Surfaces and Conversions, Pickleball Court Resurface, Equipment
The Preserve at Laurel Lake
Lake City, FL
Construct Tennis and Basketball Courts with Fence, Lights and Equipment Installation
Stone Creek
Ocala, FL
Tennis and Pickleball Court Construction with Fence and Lights, Court Resurface, Repairs and Equipment
Regional Training Institute Phase IV
Camp Blanding - Starke, FL
Running Track Surface
Gulf Waters RV Resort
Ft. Myers Beach, FL
Tennis Court Resurface
Blue Crab Key
Bokeelia, FL
Tennis Court Resurface
Casa del Lago
Ft. Myers, FL
Tennis Court Resurface
Captains Harbor
Bokeelia, FL
Tennis Court Resurface
Tortuga Beach Club
Sanibel Island, FL
Tennis Court Resurface
Town of Inglis
Inglis, FL
Tennis Court and Basketball Construction
Flagler County
Bunnell,FL
Tennis and Basketball Courts – Reconstruction, Repair and Resurfacing
165th Airlift Wing
Savannah, GA
Running Track
Cresswinds for Lake Lanier
Gainesville, GA
Tennis, Bocce Ball, Horseshoe and Pickleball Courts, Shade Covers, Fence, Court Equipment and Bleachers
Glynn County Recreation Dept
Epworth Park Phases I and II - Brunswick, GA
Phase I – Reconstruct Tennis Courts with Fence and Equipment Installation Phase II – Construct Tennis Courts with Equipment Installation Various Other Tennis Court Resurfacing for Glynn County